Androp : Worlds Words Lights
Company : Warner Music Japan, Party inc
Artist : Androp
Yuri Suzuki was asked to artistically direct and design the series of objects to create music video of the Japanese band Androp together with
Masashi Kawamura and Qanta Shimizu from Party inc.
Such was a commission work for Japanese Creative Agency Party, in collaboration with KIMURA (Tasko Inc), and Tomoaki Yanagisawa (Rhizomatiks).
For this project, a series of robots were created and controlled via MIDI message to respond to the rhythmic and melodic structure of the song.
The resulting video for the band's single 'Words Words Lights' is a truly reactive interplay between robots, light, and music.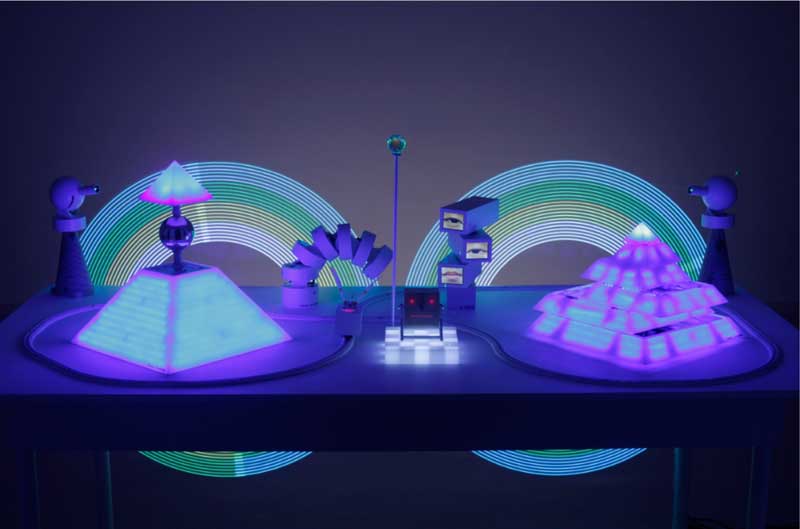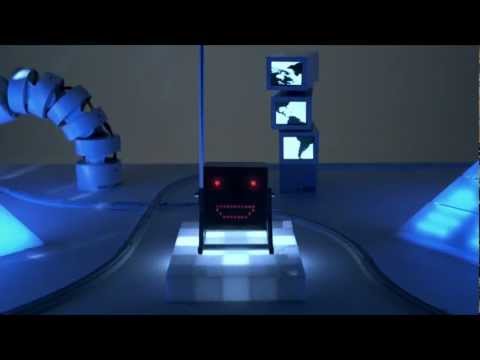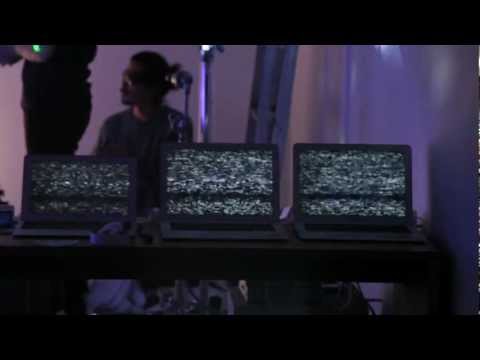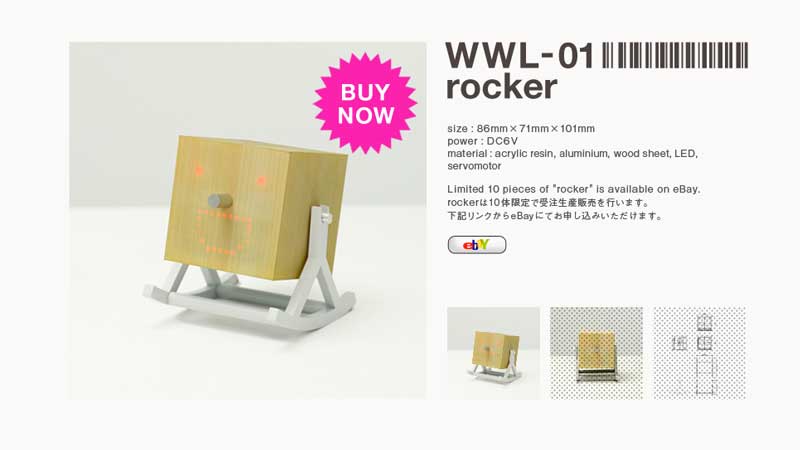 AGENCY : Party
CREDITS :
Creative Director + Technical Director + Film Director: Masashi Kawamura + Qanta Shimizu
Visual Designer: Masashi Kawamura + Qanta Shimizu + Yuri Suzuki + Chihiro Konno
DOP: Senzo Ueno
Camera Assistant:Takashi Sakakibara
Lighting: Mitsutaka Mizutani
Lighting Assistant: KOJI OISHI+YOSUKE KAI+AKIHISA SUZUKI(KUROASAWA FILM STUDIO)
Toy Design: Yuri Suzuki + Tomoaki Yanagisawa(4nchor5 la6) + KIMURA
Device and System Design: Tomoaki Yanagisawa(4nchor5 la6)
Mechanical Engineering: KIMURA
Toy Development and On-site Support: Masamichi Tosa
Anipov: Suns & Moon Laboratory
Film Producer: Satoshi Takahashi + Sachie Aihara
Production Manager: Naoki Moriyama
Film Production: Taiyo Kikaku co., ltd.
Offline Editor:Nobuhisa Tokunaga
Online Editor:Hitoshi Kimura
Mixer:Masato Hara
"Making of"Director:Takuro Watabe
Post Production: BOOK
Special Thanks: Naoki Kawamoto + Yusuke Yamamoto