EZ Record Maker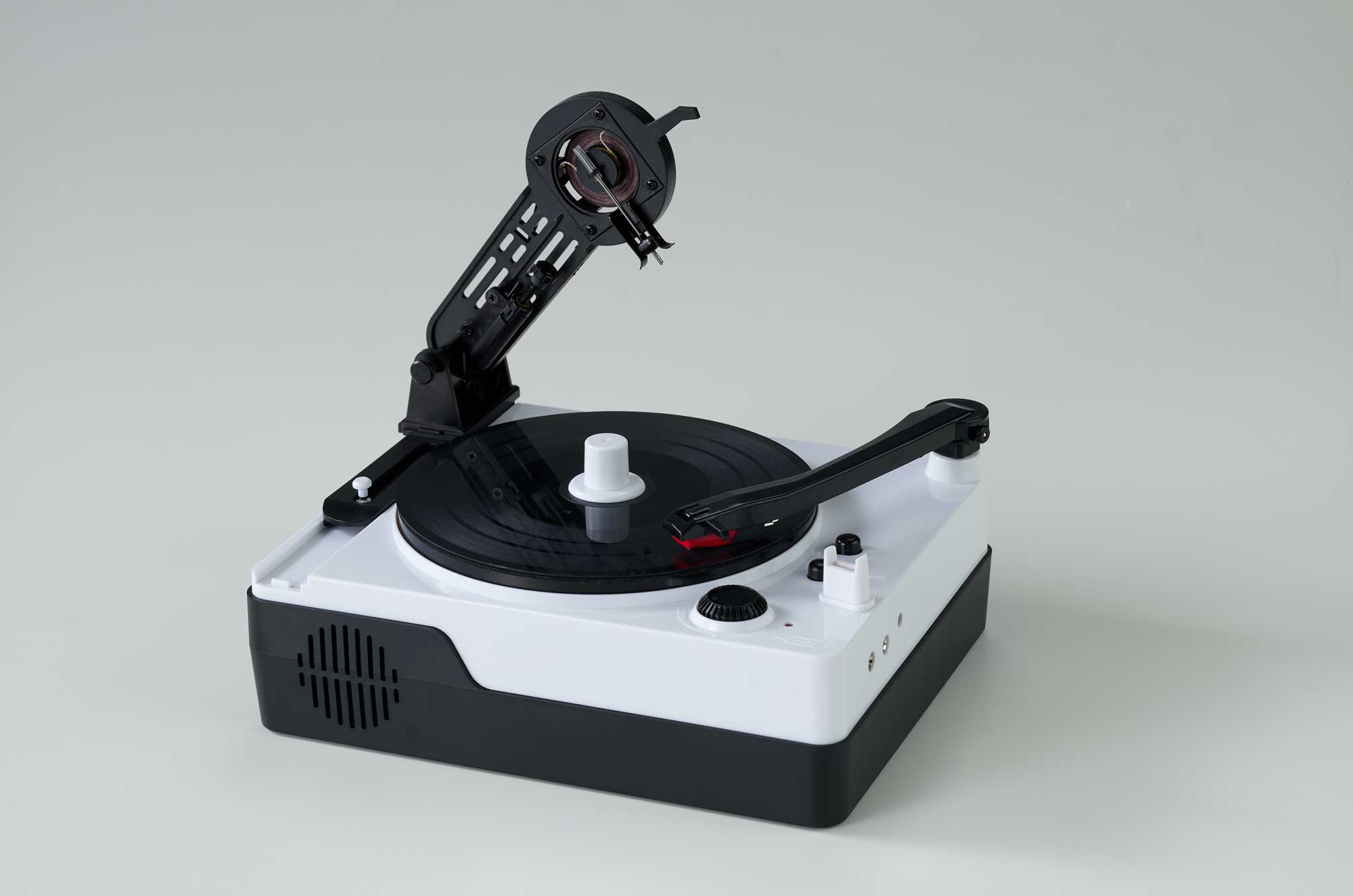 Collaboration with the Japanese publisher Gakken to create the EZ Record Maker. Designed with universal usability in mind, the compact unit has a simple interface and is able to cut blank vinyl discs and play them back instantly. This is the first time a record cutting machine has been readily available to purchase at a consumer level, and is aimed at both the seasoned record collector, as well as those first venturing into the world of vinyl.
Consisting of a cutting arm as well as a playback tone arm, the machine is unique in its functionality. To cut a record, the user simply plays audio through the provided auxillary cable or USB and then lifts the cutting arm onto a blank disc. Once the record is cut, users can instantly listen back to their recording through the tone arm and inbuilt speaker.
Yuri Suzuki and his team designed the machine's concept and interface, while Gakken took on a technical and manufacturing role. The collaboration began almost five years ago, after initial discussions around creating accessible DIY instruments. After several idea iterations they decided to
In standing with Gakken's educational and publishing background, the machine will be accompanied by a magazine detailing its design and background, as well as giving its diverse audience an insight into the vinyl cutting process. The unit functions at either 33 or 45 rotations per minute (rpm), and is supplied with 10 discs of blank vinyl, with more readily available to order online.
The EZ Record Maker will be available to buy online and at selected retailers. A launch is planned nationwide in the UK and the US before Christmas.