Bright Noise
An interactive installation demonstrating the connections between colour and sound.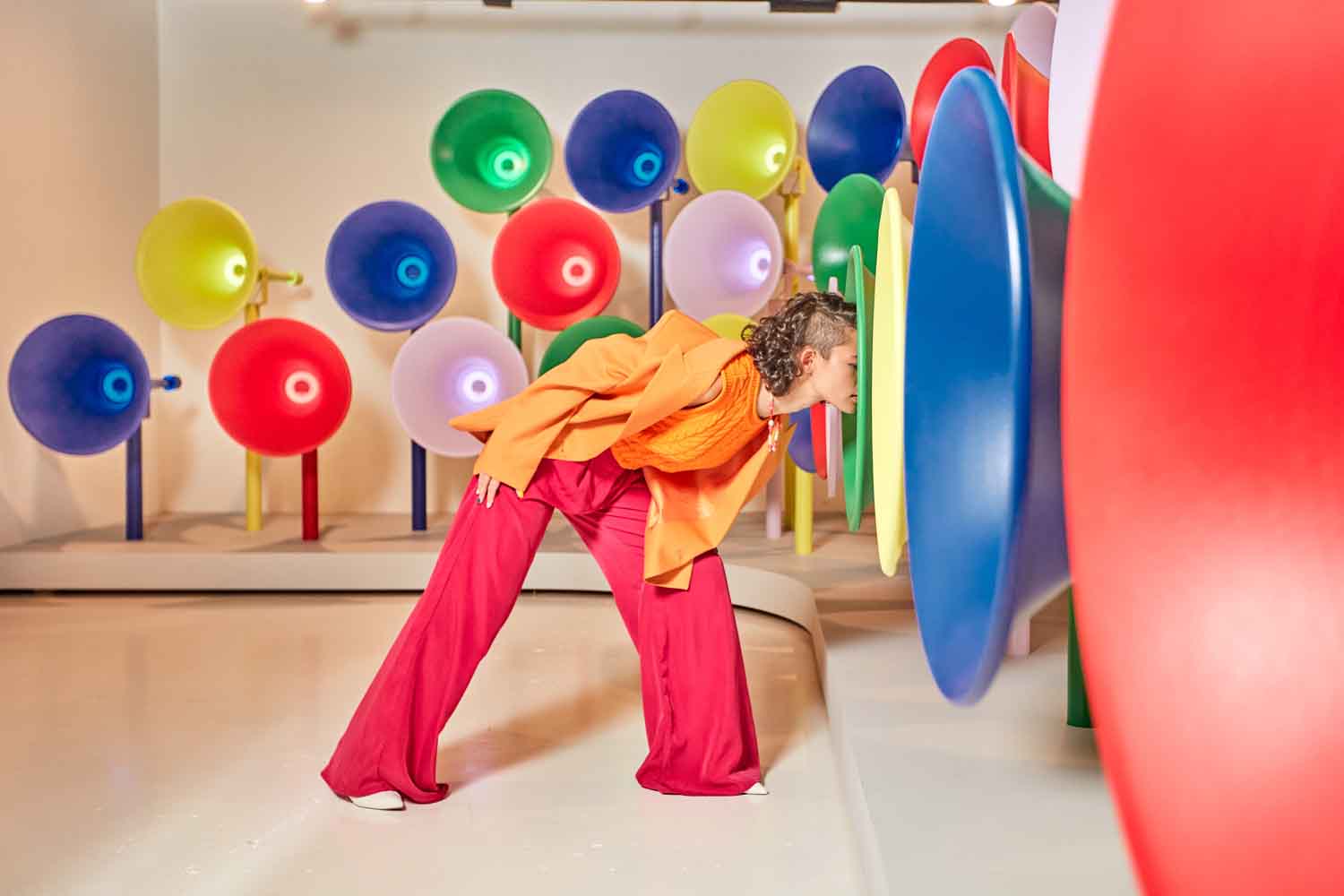 Bright Noise is an interactive installation for Color Factory Chicago. It invites you to explore the connection between what we see and what we hear.

The installation comprises of a chorus of 55 horns in 6 different colours, each colour reflecting a different sonic timbre. Bright sounds are paired with vibrant colours and mellow sounds are paired with subdued colours. Visually each horn also includes subtle lighting which illuminates when sounds are triggered creating an immediate connection between colour and sound for the viewer.

As you move around, the sounds adapt to your presence via motion sensor technology and as more people enter the room the experience intensifies as more sounds are triggered. The experience's sound design is carefully constructed to create a fun, chaotic, and amusing composition that playfully questions how different colours or sounds can be interpreted emotionally, each with their own characteristics.