Roland50.Studio
A digital reworking of some of Roland's most famous machines to help the synth manufacturer celebrate its 50th anniversary.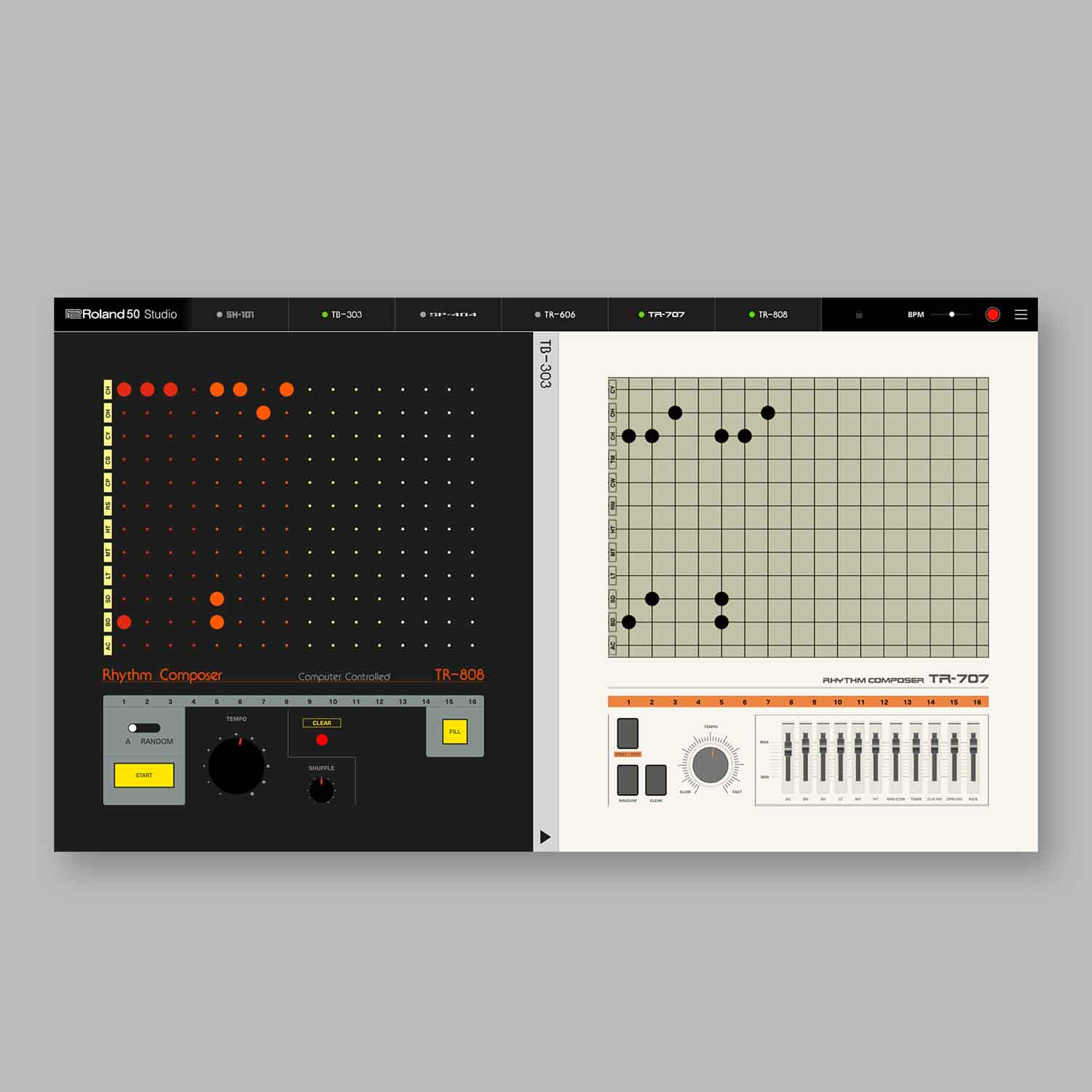 Yuri Suzuki and team were commissioned by cult synth manufacturer Roland to help it celebrate its 50th anniversary by creating Roland50 Studio, a digital reworking of some of its most famous machines.
Building on their work with 808303.studio, Yuri, his team and Counterpoint are adding even more of Roland's classic synth and drum machine line up to the TB303 and TR808 interfaces, forming the Roland50 Studio.

The graphic interface created by Yuri and team can be played online and on digital devices. Fun and accessible to anyone, users are encouraged to record their creations, download and share on their social platforms.

A longtime user, collector and fan of Roland synths, Yuri added several playful touches to the online experience. For example, when you click the play buttons, you hear the recorded physical sound of the button being pressed on an original machine, and the record function metronome countdown is from a real 303.

"Roland synthesizers and drum machines provide a huge inspiration for making music," Yuri adds. "All instruments are unique and behave differently but the excitement of making music with these instruments is almost like orchestrating a mini robot band; bass, drum and lead. Roland50 Studio is a little taste of this. You can share your music with the world while inspiring others to compose and explore the electronic music field."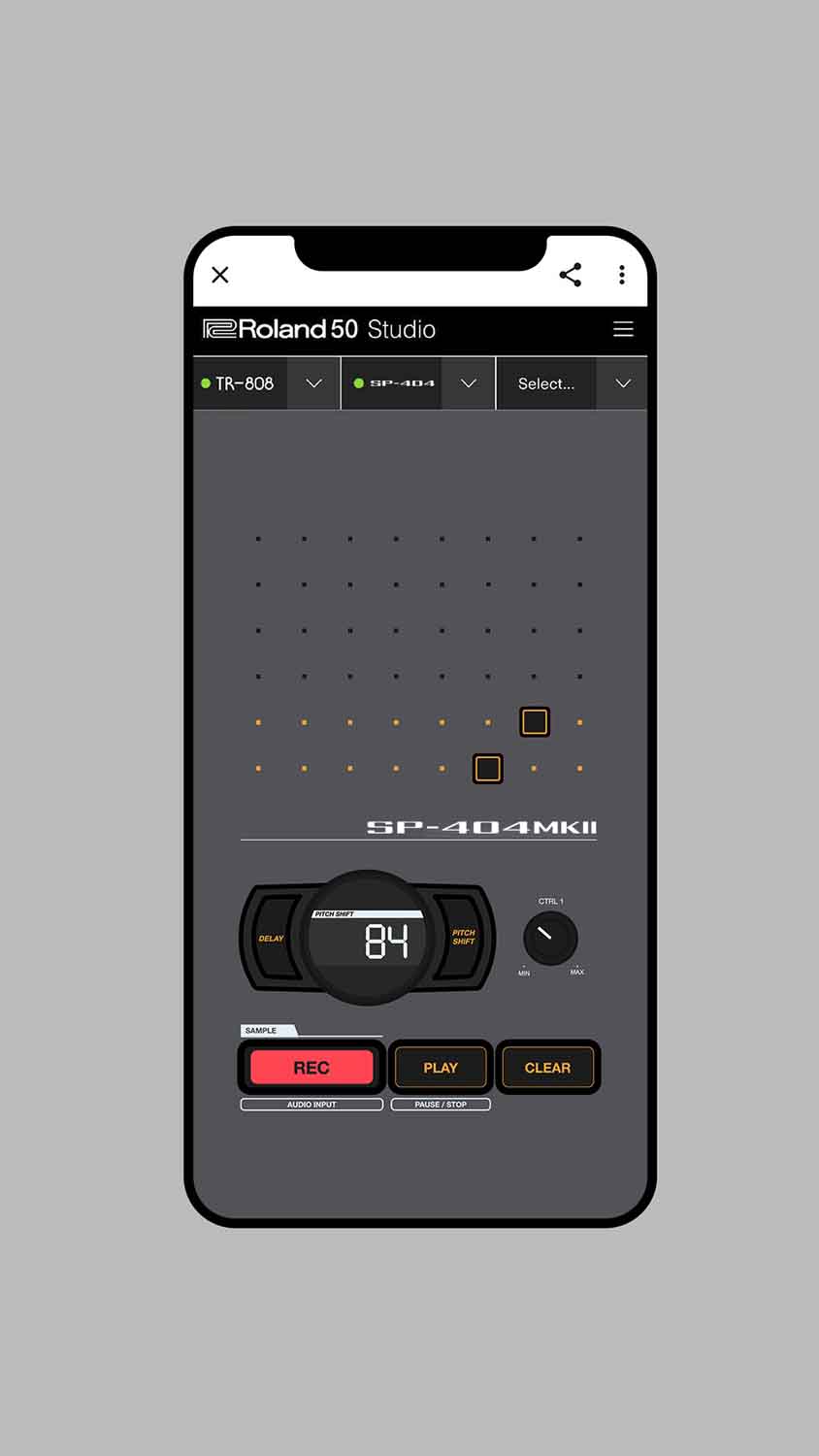 Roland's anniversary celebrations continue through 2022, telling the story of more of its iconic machines and the musicians who brought them to life.