The Animatic
A three dimensional interactive music video machine
Yuri Suzuki Design Studio was invited by Design Miami to present installation for Fendi which is a series of machines to create a chain reaction narrative for sound.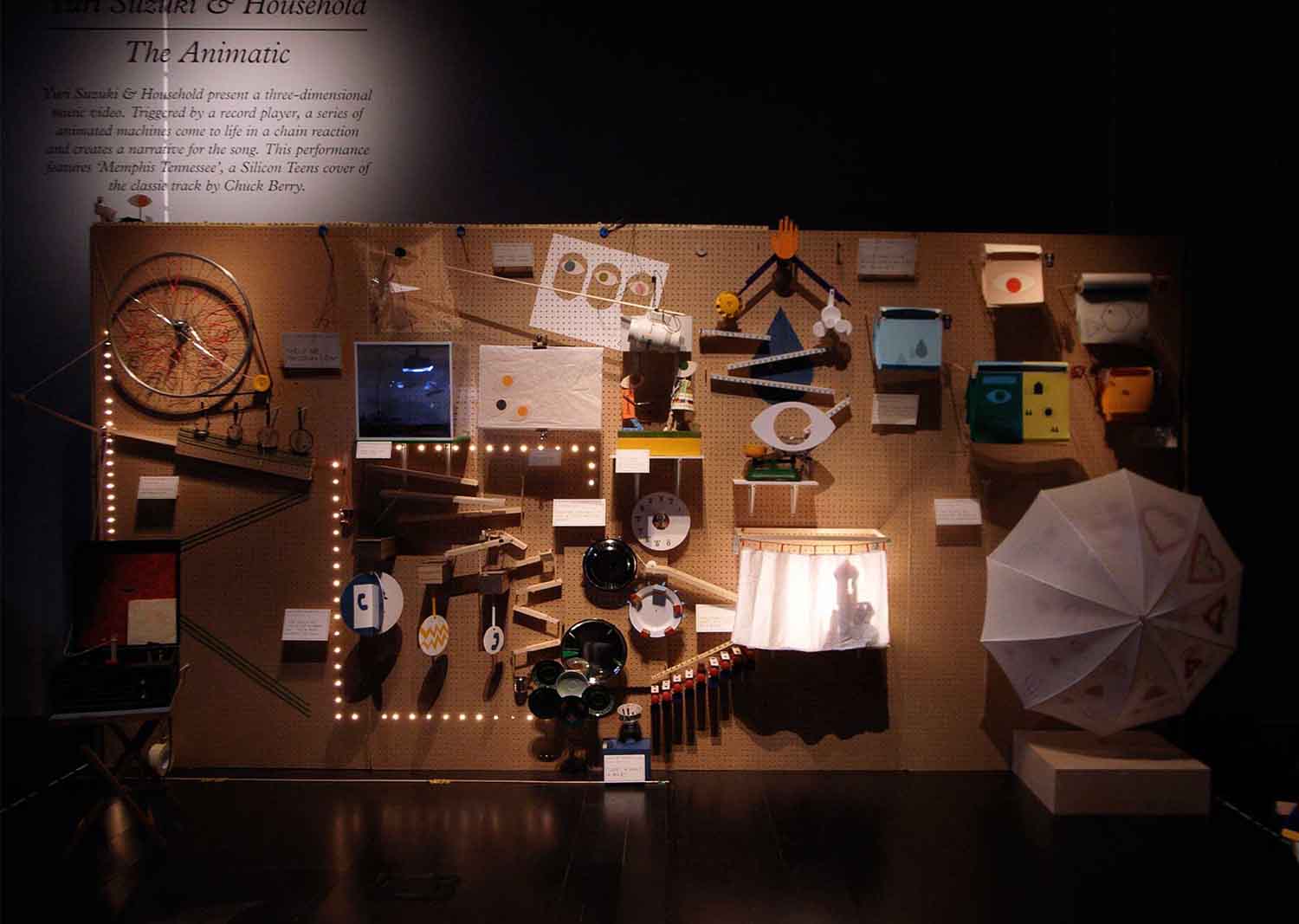 Working along side a film director and graphic designer, YS Lab created a mechanical music machine using everyday objects and clever kinetics.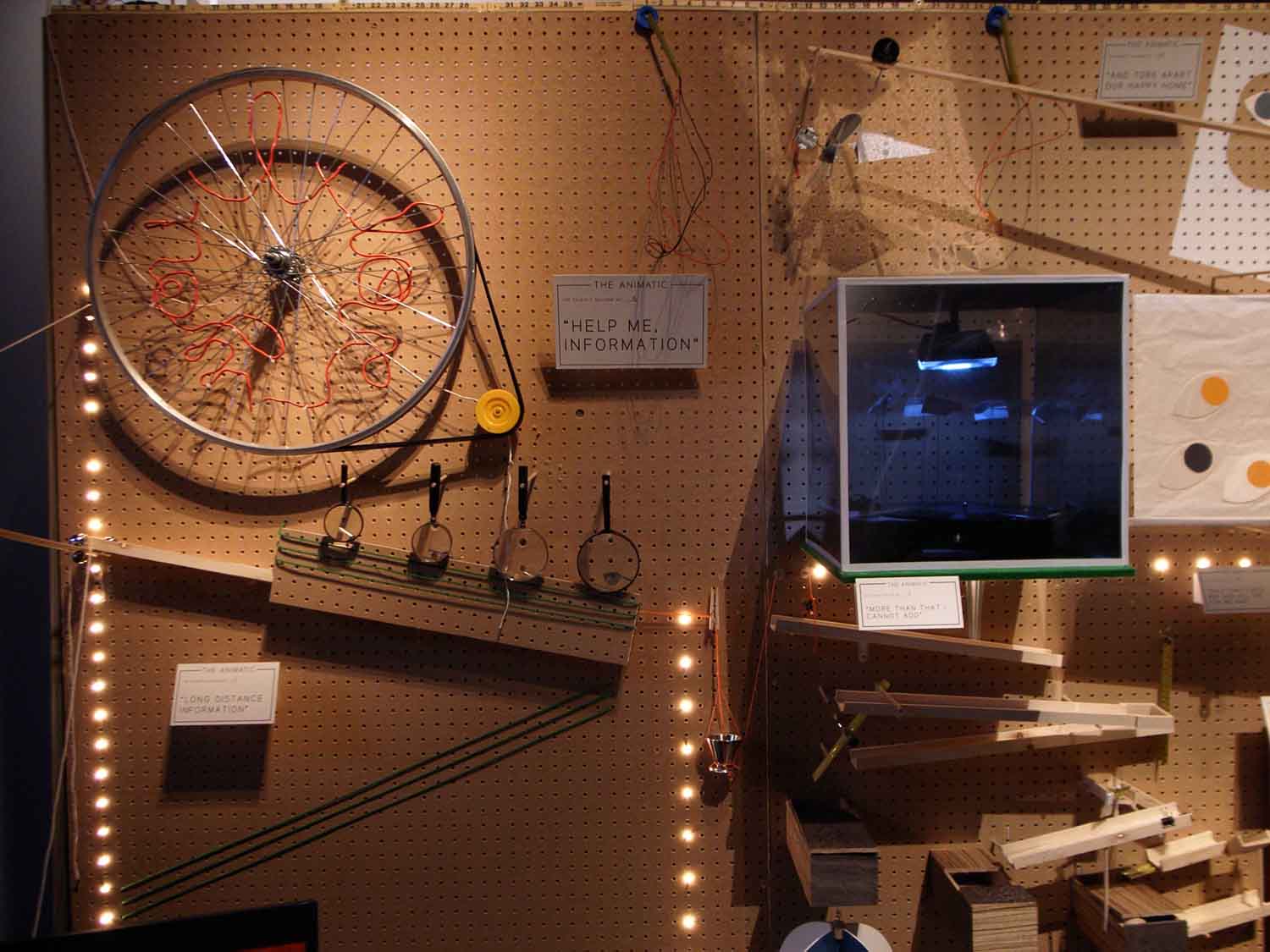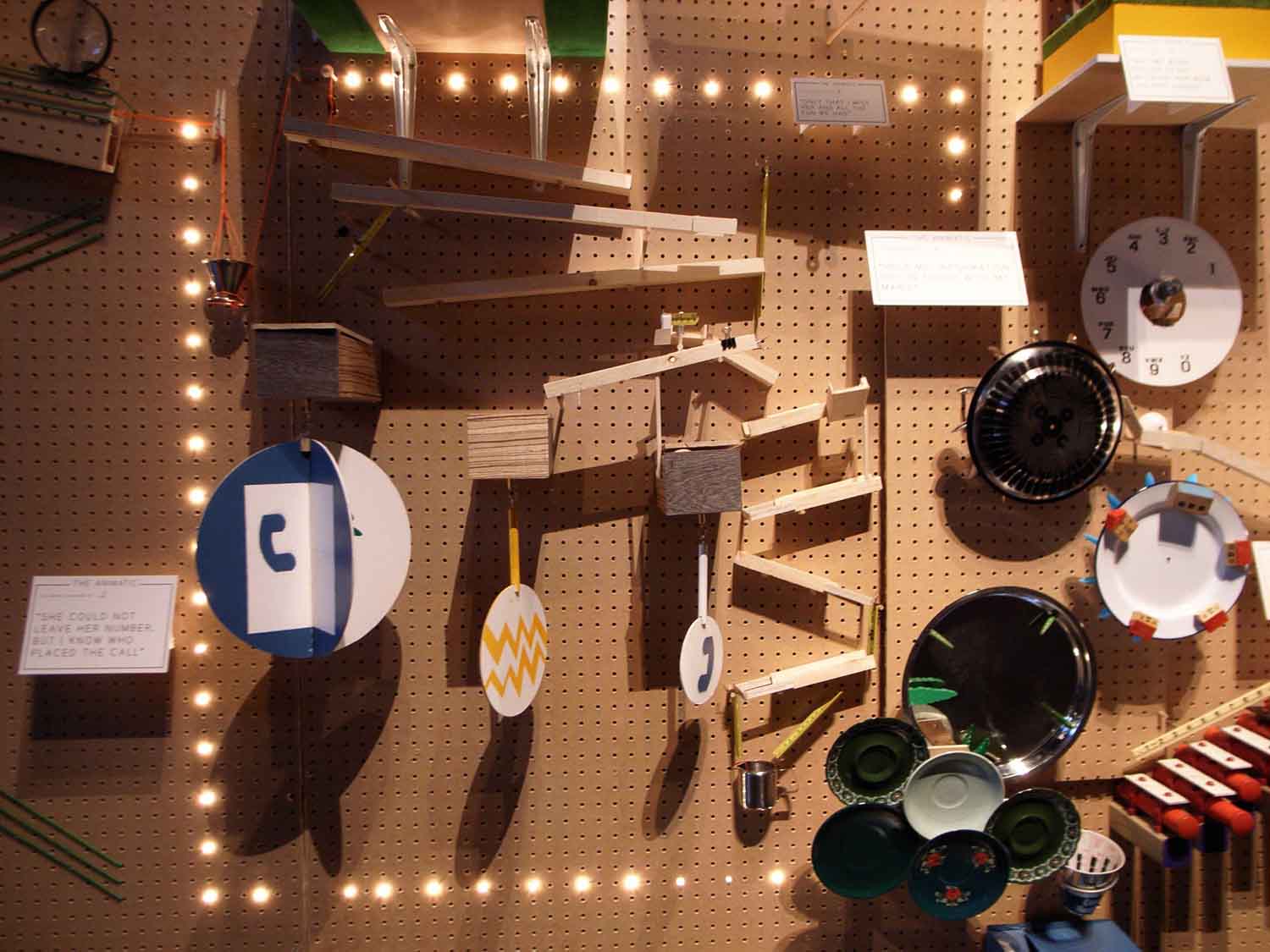 It was exhibited at Craft Punk Exhibition by Design Miami for Fendi at Milan Design Week 2009.